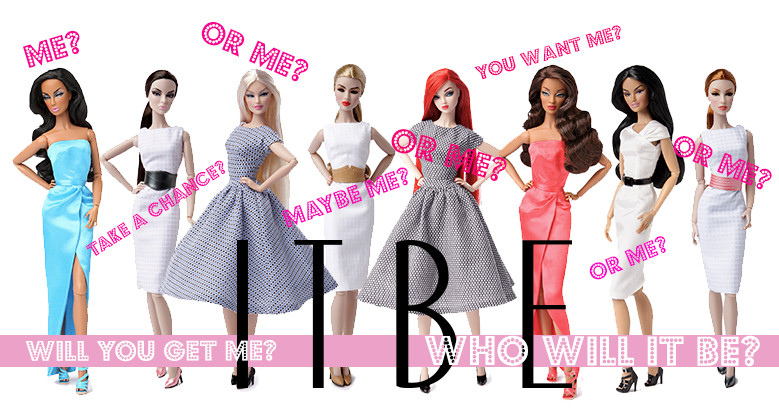 十一月下旬的消息
For the ultra special W Club pricing of $80 US + shipping, handling (and sales tax for Maryland residents), you will get:
-ONE (1) brand new NRFB ITBE Doll. ONE doll will be RANDOMLY inserted in a larger box, mint in her original packaging. The ITBE dolls offered in this program (a highlight of which is included in the pictures below), will be inserted at random in the box. So, each box will be unique!
-With your ITBE doll above, we will include a random selection of Integrity Toys collectibles parts, accessories, doll clothes and sometimes, even nude dolls! This additional selection of items, inserted randomly, will be packed beside your ITBE doll in your gift box! You just don't know what you will get; it could be anything from exclusive outfits to branded dolls and other IT goodies!
-These surprise boxes will start shipping approximately the second week of December, just in time for Christmas!
ABOUT THE NEW ITBE DOLLS
Each one of the 8 new potential ITBE dolls you might get randomly in each surprise box features:
-Either the Monogram body or the older generation Nu.Face body.
-Each doll features various head sculpts from the FR, FR2, Monogram, Color Infusion and other exciting IT brands!
-Fully rooted hair and hand applied eyelashes.
-Each doll measures 12.5-inches (1:6 scale) only.
-A dress, shoes and a doll stand are included with each.
-For adult collectors ages 15 and up.
-Edition size varies from doll to doll.